Entertainment Weekly. The Covers, Part 2: Robert Newman
On September 30 at the SVA Theater in NYC, every design director from
Entertainment Weekly
's 25 year history will gather for an historic event,
For the Love of Enterainment Weekly
. The evening is part of SPD's 50th anniversary celebration, as well as an advance notice of EW's 25th anniversary, which is February 16, 2015.
Former EW design directors
Michael Grossman
,
Robert Newman
,
John Korpics
,
Geraldine Hessler
,
Brian Anstey
,
Kory Kennedy
, and
Tim Leong
will show their work and give an inside look at the magazine's creation. There will also be a special tribute to former DD
Amid Capeci
.
As a lead up to the event, SPD will be showcasing the cover pages of each design director. Here are the EW covers of the magazine's second design director,
Robert Newman
(that's me!) from the years 1994-96. The photography directors for these covers were
Mary Dunn
and
Doris Brautigan
.
(Cover left): April 22, 1994, published after the death of Nirvana's Kurt Cobain.
(Left to right): 90210, September 23, 1994; John Travolta, October 21, 1994; The Lion King, July 8, 1994.
Entertainment Weekly covers almost always featured original photography or artwork created for the magazine.

(Left to right): Friends, January 27, 1995; Toy Story, December 8. 1995; Bruce Willis, May 19, 1995.
In the still-young days of Entertainment Weekly, cover lines were kept to a minimum. There was usually just one headline, for the main story, with a few small secondary lines sometimes appearing above the logo.
(Left to right): Sandra Bullock, May 5, 1995; The Fall TV Preview with Laura Leighton of Melrose Place, September 16, 1994; Summer Cool with Julia Roberts, June 24, 1994.
Julia Roberts was EW's go-to cover person. She always guaranteed good sales. For many years she held the record for most cover appearances.
(Left to right): The Fall TV Preview, with Courtney Cox, September 15, 1995; Hugh Grant, July 21, 1995: Star Trek Voyager, with Kate Mulgrew, January, 20, 1995.
Entertainment Weekly featured a stellar cast of designers and art directors during the years 1994-1996. Many of them went on to art direct their own magazines. A partial list, with the magazines that they later directed:
Jill Armus (Saveur, Offspring, Teen People, Prevention, Everyday With Rachel Ray)
Elizabeth Betts (Men's Health, Sports Illustrated for Women, Us)
George Karabotsos (Out, Men's Health)
Michael Picon (New York, Redbook)
Karmen Lizzul (Family Circle)
The complete
Entertainment Weekly
issue archive is
here
.
See more of Robert Newman's Entertainment Weekly covers here.
FOR THE LOVE OF ENTERTAINMENT WEEKLYDoors open at 6:30 pm for seating. Presentation begins at 7:00pm

TICKETS
_________________________
SPD Members - $15.00 (log-in to get the member discount)

General Admission - $30.00 (want 50% off tickets, plus more? Join now!)

_________________________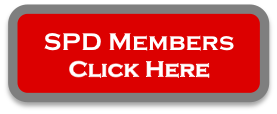 Don't miss it! All tickets and seating are first come, first served. When tickets sell out, they're gone!